Welcome

to The Africa Specialists™
The Africa Travel Specialists™ are a small, specialist tour operator that tailor-makes luxury African safari itineraries to the countries of East and Southern Africa. The company is a culmination of more than 15 years of visiting such locations as the mighty Masai Mara, the mystical island of Zanzibar, the peaks of Mt Kilimanjaro, the game-filled plains in South Luangwa and the wilds of the Laikipia Plateau to name a few.
Tanzania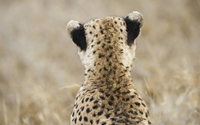 The combination of exceptional safari and beaches is what brings visitors to Tanzania. The Serengeti hosts The Great Migration of wildebeest; the Ngorongoro Crater is the largest intact volcanic caldera in the world; the Selous Game Reserve is Africa's largest reserve; and the mystical spice island of Zanzibar offers beaches galore. Read more...
Kenya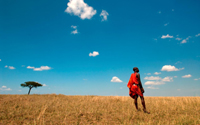 As the father of the African safari, Kenya features exceptional wildlife, guiding and adventure activities. The game-filled plains of the Masai Mara, Amboseli and Samburu to name a few – offer incredible wildlife, stunning backdrops and accommodation. ; and the southern coastline boasts azure waters and white sand beaches. Read more…
Rwanda
Rwanda is a small country home to a diversity of ecosystems and landscapes. For the majority of visitors, the habituated gorilla mountains in the Volcanoes National Park are the main draw to Rwanda. The Virunga Mountains provide a dramatic backdrop, and the green and lush wilderness of Nyungwe Forest adds to the awe-inspiring beauty. Read more...
Zambia
Zambia is home to the birthplace of walking safaris in the South Luangwa National Park, the adventurous water safaris in the Lower Zambezi, and the wild and untouched parks of Kafue and North Luangwa. On top of that, the world's most impressive waterfall, Victoria Falls, is definitely worth a visit! Read more...
Botswana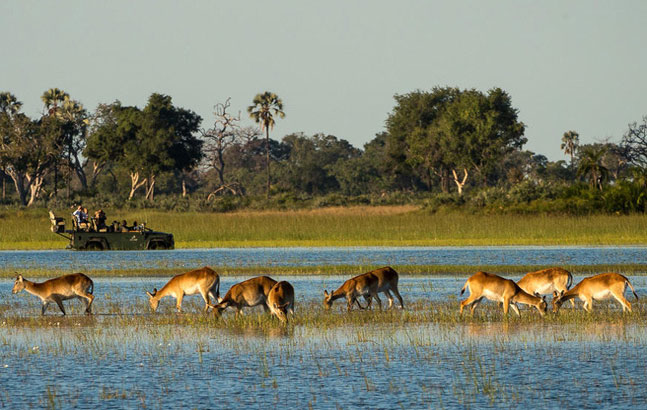 Revered by safari 'heads' Botswana has pioneered the concept of low turnover, high yield safari tourism, creating one of the most exclusive safari experiences in Africa. The likes of the Okavango Delta, and Chobe National Park stand out for game numbers while the salt pans at Makgadikgadi and the deserts of the Kalahari offer something else. Read more…