Some safari companies we work with...
We work with a variety of safari camps and properties across Africa. We are not limited to which properties we recommend, nor are we biased with our opinions, but there are particular safari companies that provide an exceptional service and their guiding and accommodation is to be raved about. Here are a couple...
Asilia
About Asilia
Meaning 'genuine' or 'authentic' in Swahili, Asilia are a company that formed in 2004. Today, Asila are a fast-growing, leading travel brand in East Africa, employing more than 900 people with a footprint of 23 camps and lodges across Kenya and Tanzania. Asilia are innovative with their camp locations; for example, there was no tourism presence whatsoever in the northern Serengeti for the decade prior to Asilia launching Sayari Camp in 2005. As a company, they offer one of the very best safari experiences across East Africa.     
Testomonial
"The Africa Specialists & Asilia Africa began within a few months of one another and since launching we have worked seamlessly and in step with one another to offer outstanding safaris to their guests. The team have all personally stayed in our camps across Kenya, Tanzania and Zanzibar, and not only know our destinations like the back of their hand, but also have spent valuable time with all the Asilia team from our safari guides and camp staff to our sales consultants and managers. As a result, we have a strong and reliable relationship with The Africa Specialists which we treasure as that strength is passed to their guests who all return home with glowing feedback after a memorable safari experience."
Our favourite Asilia camps -The Highlands Camp, Rekero Camp, Sayari Camp, Jabali Ridge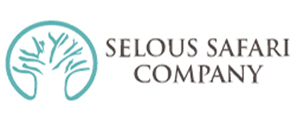 Selous Safari Company
About Selous Safari Company
Selous Safari Company started operating in 1988 and was the pioneering safari company on Tanzania's southern circuit – discovering virgin, remote wildernesses, untouched and unseen. Siwandu Camp in the Selous Game Reserve is located in the heart of the game and offers luxury accommodation with still a very authentic and 'safari' feel to it. Jongomero Camp is located in Ruaha National Park and is set in a more remote location so whilst the game is still good, coming to Jongomero is all about being immersed in the total tranquility and remoteness of the bush. Selous Safari Company have two beach properties – Ras Kutani and Fanjove Private Island – which work exceptionally well when you combine the properties in a circuit. 
Testimonial
"The Africa Specialists have been one of our most valued trade partners since they launched in 2003. Their team are a delight to work with & are always the consummate professionals. They have a superb knowledge of Tanzania & work hard to ensure they match their clients to the most suitable properties.  We always welcome the Africa Specialists clients as we know that they will arrive having been briefed fully on our camps and will have a great understanding of what they might expect."
 
Our favourite Selous Safari Company properties - Siwandu Camp, Jongomero Camp, Ras Kutani, Fanjove Island

Essential Destinations
About Essential Destinations
Essential Destinations was created by a team of ecologists and biologists with the belief that the best way to keep Tanzania's wilderness truly wild is to champion respectful and sustainable eco-tourism. Essential Destinations believe in small, light footed and well spread apart operations. This is reflected in their safari camps – Lake Manze in the Selous Game Reserve, and Mdonya Old River Camp in Ruaha National Park. Both camps are intimate and offer simple accommodation, made of canvassed tents with open-air ensuite bathrooms. Essential Destinations, in our opinion, offer safari as it should be!
Testomonial
"It has been a pleasure to work with The Africa Specialists for many years. We can say that the name keeps up to the fame - they already know the products very well and always advise the clients to what suits them. The Africa Specialists are always kind and nice to work with, so we are happy to keep working together and to do our best to make their clients happy!"
Our favourite Essential Destination properties - Lake Manze Camp, Mdonya Old River Camp

Nomad
About Nomad
For the past 20 years, Nomad have owned and operated safari camps across Tanzania. Their camps were the pioneers in parts of the country few people had heard of at the time, and fewer still had visited. Today, Nomad have 10 stunning camps across Tanzania's northern, southern and western circuit. As a company, they offer a truly original and exhilarating safari experience.
Testimonial
"At Nomad Tanzania we work closely with the Africa Specialists, looking after their discerning clients travelling to Tanzania. The team at The Africa Specialists is small, wonderfully knowledgeable and friendly. We always know that guests who have booked through Nick and Gemma are well matched with our product and arrive well informed about what to expect on their safari. They share our belief in the importance of getting clients away from the hustle and bustle and support us in leaving minimal environmental impact in the areas we operate, all whilst putting an emphasis on quality, personalised service. In short, they really care that you have an extraordinary safari and we are proud to be their partners in Tanzania."
Our favourite Nomad camps - Nomad Lamai, Entmanau Camp, Greystoke's Mahale, Kigelia, Sand Rivers Camp

Southern Cross
About Southern Cross Safaris
Southern Cross Safaris operate across East Africa but we work with them specifically in Kenya. Their team of consultants are locally based in Nairobi so their experience and knowledge about Kenya and the safari camps and product is up to date and accurate.
Testimonial
"We have worked with The Africa Specialists for several years and they are a very professional and knowledgeable team.  It is a pleasure putting together wonderful safaris for their clients."
Robin Pope Safaris
About Robin Pope Safaris
Founded in 1986, this family run business offers a comprehensive range of locations in Zambia (The Victoria Falls and South Luangwa National Park), Malawi (Lake Malawi, Majete Wildlife Reserve and most recently Liwonde National Park) and Zimbabwe (Mana Pools National Park). Their exquisite bush venues offer rustic luxury, each small and intimate ensuring an exclusive and personal guest experience.
Mbali Mbali
About Mbali Mbali
Mbali Mbali is a collection of 5 lodges in diverse and remote locations across Tanzania (Tarangire, Serengeti, Gombe, Mahale and Katavi National Park). The company name means 'far, far away' in Swahili and the camps locations across the western and northern circuit offer exactly this. The company has just undergone a huge rebranding this year so the Mbali Mbali name and portfolio will only get stronger, and we will support them through it as their camps and properties all offer exceptional value for money.
Testimonial
"Mbali Mbali meaning Far Far away is committed to showing clients how rewarding it is exploring the road less traveled. But exploring these far off destinations requires expert and intricate knowledge of a country and The Africa Specialists fit that description perfectly. We are very proud to call them partners and helping their clients create lasting Africa memories."
Our favourite Mbali Mbali properites - Mbali Mbali Mahale, Soroi Serengeti, Tarangire River Camp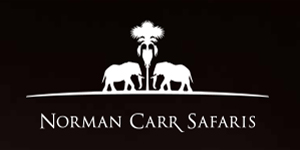 Norman Carr Safaris
About Norman Carr Safaris
Founded by the legendary Norman Carr in 1950, the company became part of our Time + Tide family in 2012. The heart and soul of the business; operations, guides, chefs and waiters have been with the company for decades, proudly upholding the Norman Carr legacy of conservation through tourism.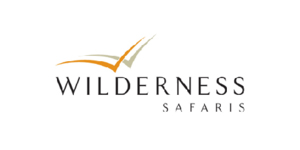 Wilderness Safaris
About Wilderness Safaris
Founded in Botswana in 1983, Wilderness Safaris is widely acclaimed as the continent's foremost ecotourism operator, dedicated to conserving and restoring Africa's wilderness and wildlife. Their camps are predominantely in southern Africa - Zambia, Botswana, Zimbabwe and Namibia, but also have camps in Kenya, Rwanda and the Seychelles. They focus their camps in remote and pristine areas in Africa – and in so doing help conserve Africa's spectacular biodiversity and share ecotourism's benefits with the communities that live alongside these areas.

Foxes
About Foxes
The Foxes are a family that are synonymous with Tanzania and who have owned and managed some of the best camps in Tanzania. The first Foxes Safari Camps to be built was Ruaha River Lodge. This was the first lodge to be built in Ruaha National Park – the destination was regarded wild and untouched. Tourism in Tanzania only began to develop in the 1990's and the interest in the Southern parks developed at a much slower rate than the famous northern circuit.  The company expanded into Katavi and Mikumi during the 90's and finally added Selous to create a safari circuit covering southern and western Tanzania.
Testomonial
"Foxes Safari Camps are proud to work in partnership with the Africa Specialists who have always provided sound advice and diligent customer service to all of their guests who have stayed with us in Southern Tanzania."
Our favourite Foxes' properties -Ruaha River Lodge, Rufiji River Camp, Katavi Wildlife Camp
Multichoice Safaris
About Multichoice
Multichoice Safaris has been operating in Tanzania for over 20 years. They have gained reputation for running a competent, knowledgeable and reliable operation. Based in the 'safari capital of Tanzania' Arusha, the Company, founded by it's current Managing Director, Hillary Mwanga is proud to be one of the few successful, indigenous Tanzania owned Destination Management Companies. Being a medium sized company, Multichoice Safaris are always able to offer a very personalised service. Multichoice operates their own fleet of 4WD customised safari vehicles and they put great emphasis on guiding; their bilingual experienced driver/guides have been travelling extensively throughout Tanzania and have gained a deep knowledge of the parks, the game and the different ethnic groups of Tanzania.
Testomonial
"Our team here at Multichoice have been working with The Africa Specialists for over 10 years and all this time we have found them professional, trustworthy and willing to share new ideas. We have learnt so much from them which has helped us improve our product and services. We highly recommend them to suppliers and clients alike."