A few FAQ and recommendations from us to ensure your trip is perfect…
In this section we have condensed a few of the most frequently asked questions and our favourite words of advice for clients, ranging from how to get to and from the destination, to what should be included in your suitcase. As East Africa is still, very much, seen as a third world destination, there are certainly one or two protocols that we would suggest taking note of.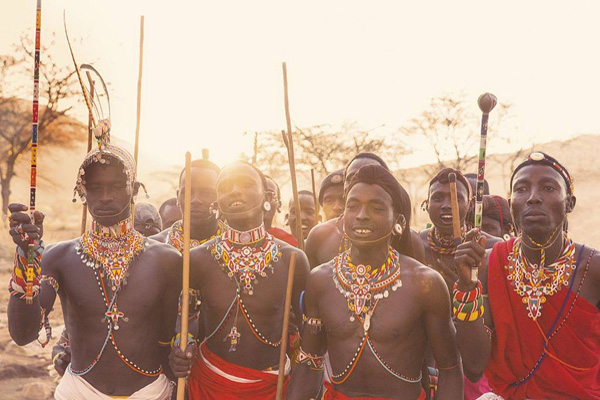 Do I need a yellow fever certificate and which vaccinations should I get?
Kenya does require a yellow fever certificate upon entry so you will need a valid yellow fever vaccination prior to travel. Please note that you will not need a yellow fever vaccination for Tanzania or Rwanda if you are not travelling through countries with risk of yellow fever (e.g. Kenya). We recommend that you speak to your GP or travel clinic about other vaccinations and choice of anti-malarials. For more information on health and safarty please click here.
Can I get a visa on arrival and what do I need?
It is possible to get a visa on arrival in Tanzania, Kenya and Rwanda. Visa price will depend on the country you are visiting and what nationality you are. For all three countries, you can pay for your visa in dollars or sterling. For more information on visas and entry requirements, please click here.
What is the weight allowance for the internal flights?
The official weight restriction for the internal flights is 15kg but in reality, it is more like 12-15kg for hold luggage and another 8-10kg for hand luggage. We would strongly advise bringing a soft bag (as opposed to a hard case) and this is because they will have difficulty fitting larger, hard suitcases through the small door of the cargo pod.
What currency should I take?
Whilst Tanzania, Kenya and Rwanda all have their own currency, US dollars are greatly favoured. We highly advise bringing cash with you when going on safari (for drinks/tipping) as there are no ATM's in the bush. Some camps accept credit cards but please note that the connection can be sporadic and there are usually high surcharges attached to each payment. For more information, click here.
What clothing do I need to take?
The mornings and evenings on safari can get a little chilly (especially for those game viewing in the Ngorongoro Crater, or gorilla trekking in the Virunga Mountains), so we would advise taking a jumper or a fleece with you. For those who are doing walking safaris (excluding gorilla trekking), it is not necessary to wear walking boots but comfortable closed shoes (i.e. trainers) will be sufficient. Please note that shoes and clothing for walking safaris should be neutral colours (please avoid white and bright colours). For more information on what you should pack, please click here.
Can the camps cater for my dietary requirements?
Yes, camps in the bush are often extremely experienced in catering for a variety of dietary needs and requests. Please let us know in advance if anyone in your party has any dietary/medical requirements (this includes Halal, Kosher and other preparation methods) and we will pass on this information to the camps and lodges beforehand. Furthermore, if you have anything you would like to request, or have an upcoming special occasion (birthday, anniversary, specific celebration etc.) then please let us know and we can pass it on to the properties.
What happens if I have an emergency during my trip?
When sending out your final documents (approximately a month before departure), we will include a list of all emergency numbers that you may need whilst travelling Tanzania. These will include the numbers of camps and properties, carriers of the internal flights and of course, our emergency number in the UK.
If there are any questions at all - from the moment you start planning, to the minute before you board the plane - please do ask us! It's what we are here for!