Featuring some of the world's best game viewing along with some of the most idyllic and pristine white beaches, it's no wonder that a Kenya honeymoon rarely struggles to deliver what romantic couples are looking for. With reliable internal carriers such as Safarilink and Kenya Airways, it's possible and nowadays, very popular to combine more than one destination in the Kenya. Below, we have put together five things that couples may look for when planning their dream Kenya honeymoon...
Wildlife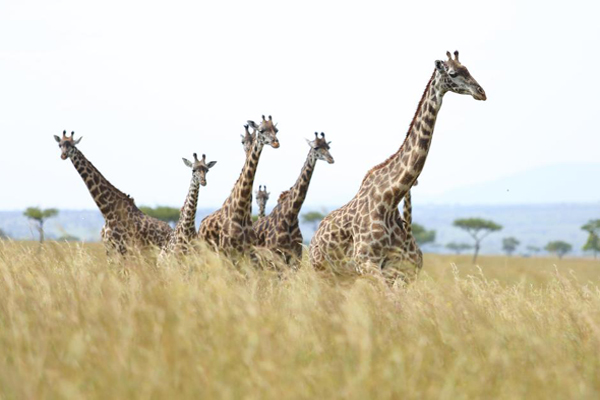 Definitely the jewel in Kenya's safari crown, the Masai Mara National Reserve is still one of the greatest regions in Africa to head for if you are wanting to see plenty of game in a short amount of time. Arguably the best time to go is the period between June and October, when the wildebeest migration is visible grazing the Mara plains. However, the park hosts plenty of resident animals and predators, making it fantastic game viewing throughout the year. For a Kenya honeymoon, one of our favourite camps inside the Mara Reserve for honeymooners would be Naibor Camp because of its authentic safari feel and romantic ambiance in the evening.
Luxury
Whilst Kenya is not short of comfortable camps and lodges, the conservancies bordering the Masai Mara is a fantastic option for those looking for a little more privacy and luxury on a Kenya honeymoon. Game viewing in the greater conservancies is generally restricted to those staying in resident camps, hence safaris can feel more exclusive than those inside the Masai Mara National Reserve. As there are fewer restrictions in the conservancies, camps are also able to offer more variation to their guests, such as walking safaris, night drives and cultural experiences. For a Kenya honeymoon, a few of our favourite camps in the Mara conservancies include Cottar's 1920's Camp for its elegance and history, Ol Seki Hemingways for its location and value for money, and Saruni Mara for its expansive views and "on top of the world" feeling that guests often feel.
Privacy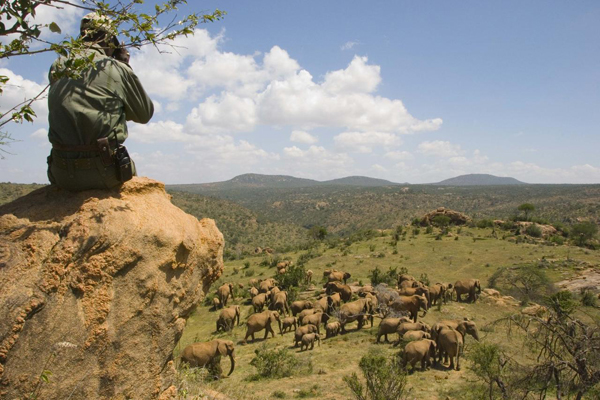 If you are looking for a Kenya honeyoon with ultimate seclusion in a space fit for giants, then the Laikipia Plateau in central Kenya is worth serious consideration. Home to arguably the most expansive landscape in all of Kenya, the Laikipia Plateau is characterised by a patchwork of interlocking ranches and semi-arid plains, offering a unique stay and game viewing experience. There are only a handful of properties in the Laikipia Plateau, and with 9,500 or so square kilometres, you will definitely feel like you have the world to yourselves! Set against a backdrop of Mt Kenya, the lodges in the Laikipia Plateau are memorable in their own way. Sleep under the stars in Loisaba Starbeds, unwind in a bath overlooking the great African rift valley in Ol Malo, or go horse riding through the game-filled plains in Sosian… Whichever it is, honeymoon couples will adore the space, privacy and utter silence of this incredible destination.
Combine a Kenya safari with Zanzibar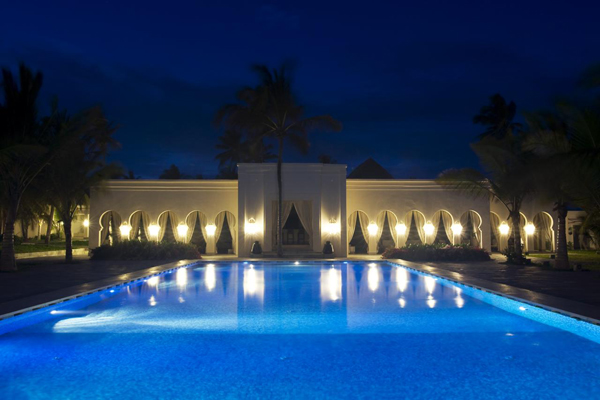 From the 1st July 2017, Safarilink announced a new flight routing to Zanzibar which connects on from the Masai Mara and Nairobi. Although the Kenyan coast homes some beautiful properties, this routing will certainly increase the popularity of honeymooners combining a Kenya safari with Zanzibar. Whether you are looking for a boutique property, or a larger resort style hotel with lots of facilities, Zanzibar has it all! For idease, please see our Top 5 Properties in Zanzibar for Honeymooners.
Experiences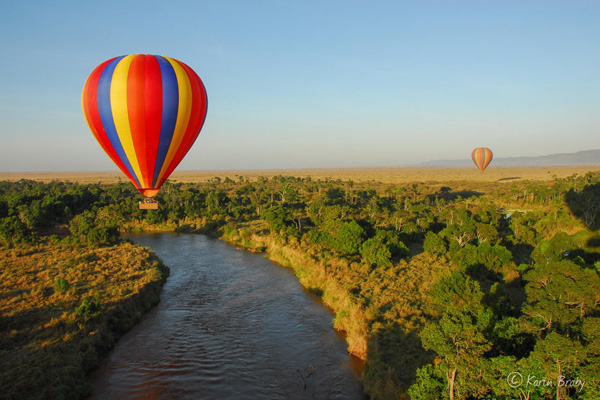 There are a few 'extras' that couples can do to make their Kenya honeymoon even more memorable! In the Masai Mara, you can do a hot air balloon ride over the plains of the Masai Mara and have a champagne breakfast ready waiting for you when you land. You can also spend a night fly camping which is where you essentially sleep out under the stars on a comfy mattress under a mosquito net next to a roaring fire... One of the best ways to be even closer to nature and create magical memories! Most of the camps, on safari and on the beach, will also put on something special for your honeymoon… anything from a discounted rate on the accommodation to a romantic dinner for two.  
Monday, September 23, 2019