Paradise and private islands
One of the most famous islands in Africa is Zanzibar, renowned for its glistening ocean, strong sunshine, and its rich Arabic history and influence. Although the island benefits from a wealth of properties – from small boutiques to larger resorts - Zanzibar can get quite busy, so if you are looking for something unique with ultimate seclusion, then it is definitely worth considering some of the below options...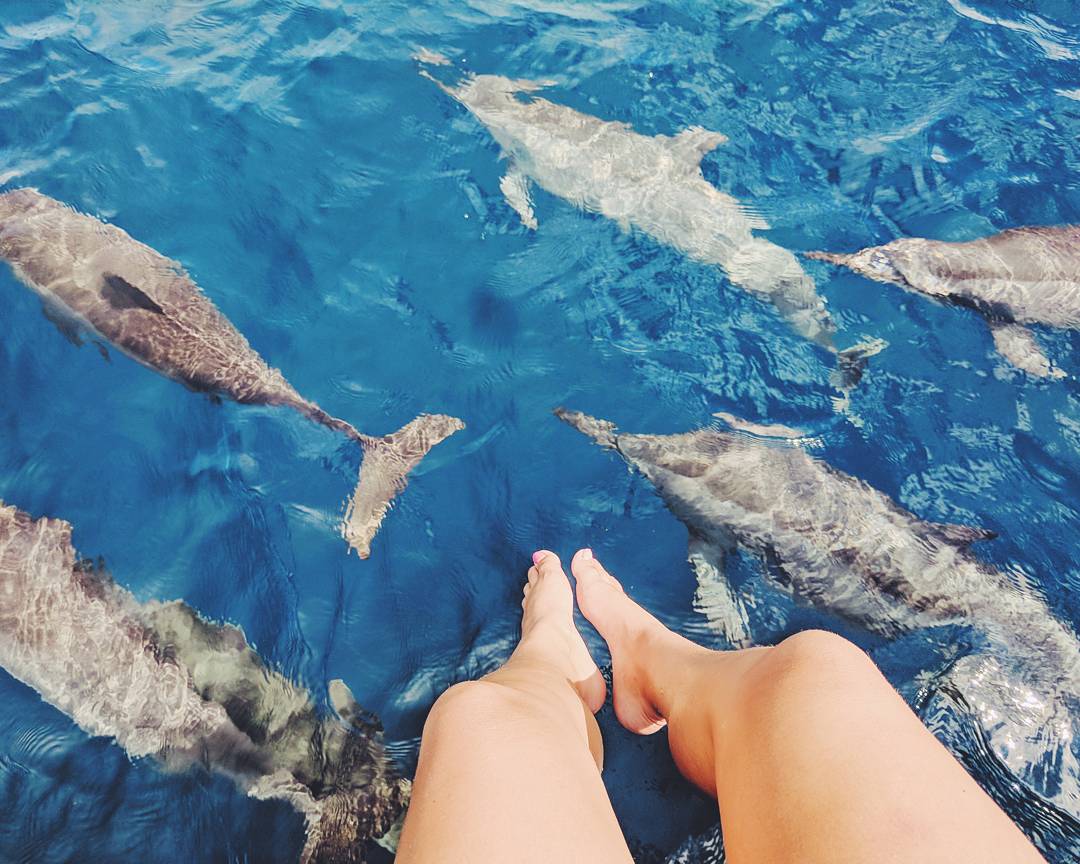 Opening its "doors" in 2013, Fanjove Private Island is everything you imagine a private island off Africa's shores to be. Located a short boat ride from the airport at Songo Songo (south of Mafia island), this simple but stunning island is completely private so other than the guests and staff of the lodge, you'll meet nobody but dolphin and fish! The island homes six "bandas" which are large wooden huts sat along the beautiful beach, each with a view of the Indian Ocean. The shape resembles the local Dhow sail boat and they are made entirely from wood and makuti (palm leaves). Apart from complete relaxation the island provides, Fanjove also offers a range of watersports activities such as snorkeling, diving, kayaking and dolphin trips. Rather than being an expensive alternative to Zanzibar, we think it is a cheap alternative to Mnemba Island! Click for more information about Fanjove Private Island! Above is the photo of my last trip there in November, I saw and swam with at least 200 dolphins!
This property sits on the small island of Mafia, and is simply a peace of heaven away from the relative madness of Zanzibar. The benefits of Mafia is that it has fantastic diving off the south eastern side of the island, but this area is traditionally not famed for its beach. Butiama Beach is the only lodge on the west coast, and its bungalows lead straight out onto the stunning white sand beach. Butiama Beach is definitely a great option for those that are happy to relax and soak up the slower pace of life here!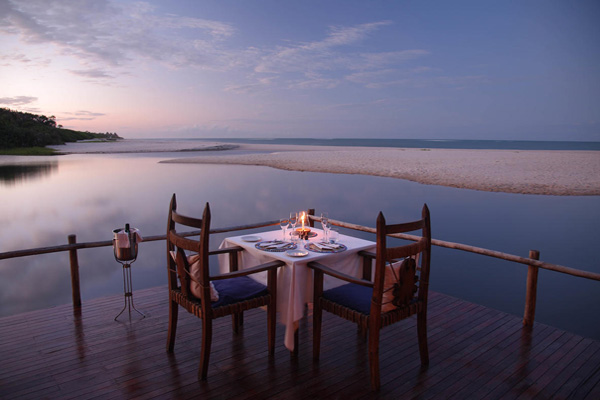 This property sits on the Swahili Coast and is without a doubt, one of the best-selling beach lodges of the last ten years. Located just a short, ten-minute flight down the coast from Dar es Salaam, this intimate lodge offers an idyllic retreat to those starting or ending their safari. The rooms are constructed from locally sustainable materials, and are scattered on either side of the main building, all with ocean views and gentle ocean breezes. Ras Kutani is the perfect lodge for those looking for pure relaxation on a stretch of pure white sand…  it won't disappoint! Click here for more information about Ras Kutani.
Mnemba island, which sits approximately 2km off the north-east coast of Zanzibar, was once a formerly unhabituated island and today, is one of the most exclusive and luxurious islands off the African coast. Once you are here, everything is included in the rate (including diving) which makes it all the easier to relax in your bathers and soak it all up! Considering it is one of the most expensive beach destinations in Africa, it is no surprise that fresh fish and lobster are on served on the menu daily, and the service and accommodation on this pristine island is truly top-class. Click here for more information about Mnemba Lodge!
Monday, September 23, 2019