A Zanzibar honeymoon guide
When planning a Zanzibar honeymoon, there are many elements to consider. When to go and where to stay on the island are most likely first on the list when the honeymoon planning begins, but honeymoons are a once-in-a-lifetime trip, so what else can be included to make a honeymoon simply perfect?
Private candlelit dinners on the beach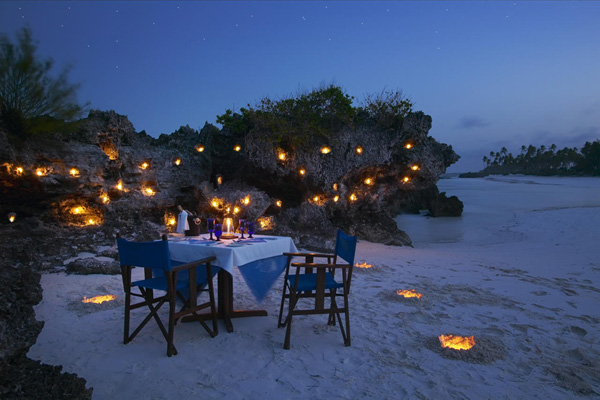 Renowned for its spices grown locally, the chefs on Zanzibar Island proudly cook up a delicious array of breakfast, lunches and dinners to its guests on a daily basis. To make it even better, guests on Zanzibar Island not only get to choose what they eat from the menu, but also where they eat it! Boutique Hotel Matlai is a perfect example of this… as couples can choose from their own private balcony, the manicured gardens, the cosy dining area, the white sand beach overlooking the Indian Ocean or even from the comfort of their own bed! Private honeymoon dinners in Zanzibar are simply magical, with candlelit lighting, a quiet and private location and of course, a faultless level of service.
Dhow sunset cruises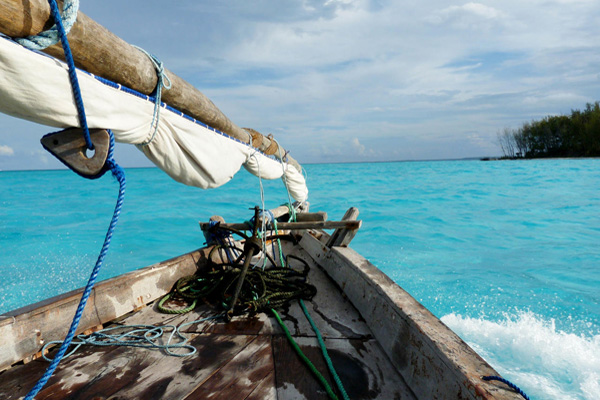 As a world heritage UNESCO site, Stonetown has so much charm to offer on a Zanzibar honeymoon. The hustling city, with its narrow streets and busy local life, can feel overwhelming to some, but a great option for honeymooners to enjoy Stonetown, is to sea its beauty from the ocean. Sunset dhow trips, in a private vessel for two, can be arranged in the evening, where couples will you see both the beautiful sites of the island, as well as the breataking sunset that Zanzibar proudly shows.
Zanzibar honeymoon special offers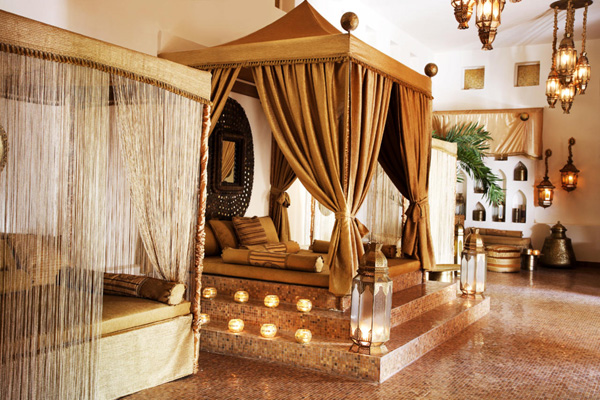 Many of the properties in Zanzibar offer honeymoon discounts and packages which makes them all the more attractive. Some properties offer special offers based on the number of nights you stay (e.g. 6 nights for the price of 5) whilst others offer complimentary gifts to make your stay memorable from the moment you arrive. Flowers and bottles of sparkling wine upon arrival, romantic couple's massages in the in-house spa, and lobster dinners on the beach are just a few of the gifts offered, alongside, of course, a happy team with big smiles on their face! A property that does honeymoon offers well is Baraza Resort & Spa (as shown above) who for honeymooners only, offer a 7 nights for the price of 5 as well as a whole range of beautiful gifts during the stay.
Entertainment at night
Whilst some honeymooners may prefer a peaceful dinner for two, others may prefer some entertainment in the evening whilst staying in Zanzibar. Some larger hotels, such as Breezes' Beach Club, offer entertainment in the evening as guests tuck into their dinner. Boutique Hotel Matlai offer truly unique entertainment, with an open-air cinema available for guests to watch a movie under the stars. For those who have just been on safari, the Lion King always goes down a treat!
Before the honeymoon
Zanzibar can always deliver a memorable stay for all guests and couples, not only those on their honeymoon! If there is an occasion that you would like to celebrate, the properties in Zanzibar will more often than not, go out of their way to make it incredibly special for you. They have helped organise romantic proposals, landmarks birthdays and even weddings on the beach… so all you have to do is ask and they will help the best they can
Still a little unsure of where to stay for your Zanzibar honeymoon? Check out the blog to give you a few examples of our blog post on the Top 5 Zanzibar Hotels for Honeymooners.
Sunday, September 22, 2019