Do you ever dream of watching elephants in the wild as they peacefully roam extensive savannahs and eat their way through miles of crunchy vegetation? Do you ever imagine how much adrenaline would pass through your body if you came face-to-face with a killer cat? Do you ever dream of a sky so clear that you could actually 'wish upon a star'? Or ever crave the warm African sunshine on your face?
An African safari is a genuine adventure; but with so many destinations, camps and logistics to consider, planning your first safari can be a very daunting process! Reading up on the best place to go, the best time of year, the best itinerary and the best company to use is a very time-consuming process.
Our small and specialist team have travelled extensively around East and Southern Africa so a good way to start planning your first time safari would be to give us a call on +44 1525 840 149. This way, we can get a feel for what sort of thing you are looking for and what destinations we would initially recommend. Alternatively, if you are still in the early stages of your safari planning, we have put together a few frequently asked questions below which would be a good starting point.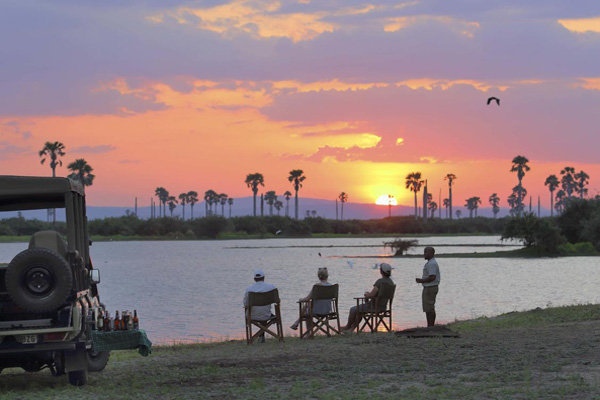 Which safari destinations are there?
In Africa, the most renowned safari destinations are in East and Southern Africa: Kenya, Tanzania, Zambia, Zimbabwe, Botswana, Namibia and South Africa. Each country offers a very different experience in terms of its landscape, animal species, guiding, activities and overall experience.
Kenya and Tanzania are great countries to head to if you want to combine some time on the beach with your safari. These countries are also home to the great wildebeest migration which is an incredible pilgrimage of around 2 million wildebeest and 200,000 zebras. This is an amazing spectacle, especially as the predator interaction surrounding the wildebeest is so good. East African safaris are probably one of the most authentic as most of the camps are tented suites with basic but comfortable furnishings and ensuite bathrooms.
Zambia and Zimbabwe are more specialist destinations in terms of a safari experience. Of course, it is possible for people to go to these countries for a first time safari, but the guiding and activities are somewhat focused on more experienced travellers. For example, South Luangwa National Park in Zambia is the founding destination for a walking safari. Although a walking safari is exhilarating (as you are on foot and therefore much more vulnerable), the experience is more focused on the smaller features of a safari such as the footprints, the smells and the plants etc. For your first safari, a game drive is the best way to see the bigger game as you can speed through the park.
Botswana is a wonderful destination for a safari but it is one of the most expensive. For those looking for a 'wow factor' and don't mind paying the price, then Botswana is a must-do destination for your first time safari. The most famed destination is the Okavango Delta and righly so – geologically formed by the depression between two lateral plate rifts, this ecosystem was formed millions of years ago and once allowed the floodwaters from the Angolan Highlands to flow to what was Africa's largest internal lake, Lake Makgadikgadi (the pre-cursor to the now-present salt pans).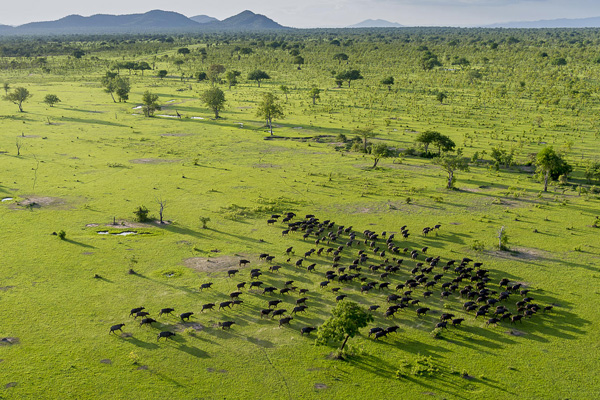 How much will a safari cost?
This is a question we get asked on a regular basis. Because a safari is dependent on so many factors (time of year, destination, camp, size of your party etc.), there is, annoyingly, no set price of a safari. Basic tented camps will start from around USD $400 per person per night. These tented camps will more often than not have running water, ensuite bathrooms, flushing toilets and comfortable beds and furniture so by no means are they 'basic'. If you are looking for something more luxurious, with amenities such as swimming pools, free standing bathtubs, private verandas, private plunge pools and stunning interior designs, then of course, the price goes up quite rapidly – expect to pay around the $700-$1,000 per person per night mark for these types of properties.
Although it may sound expensive initially, the good thing about the price of a safari is that everything is included. With a night's stay at a safari camp, you get all meals and drinks (some camps exclude drinks), the safari activities on a shared basis (usually one in the morning and one in the afternoon), the park and concession fees and the airstrip transfers. The only things that are always excluded is personal gratuities and tipping. This means that you will not have to spend much money when it comes to your trip.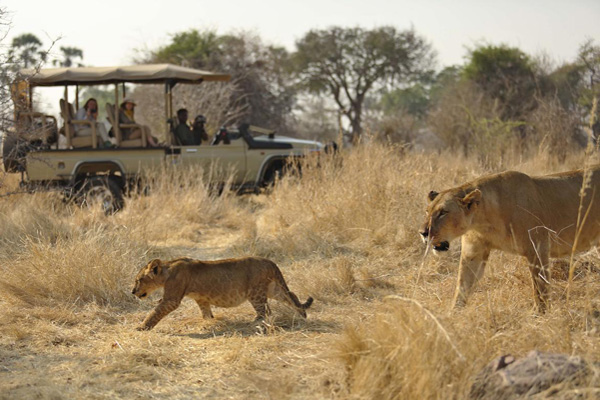 Is it possible to add on the beach?
Yes definitely! A safari trip can be quite tiring and intense as game drives start very early in the morning and the heat and excitement usually makes you crave an afternoon siesta. As a result, it is very popular for people, especially those going on a first time safari, to add on a beach trip. In terms of logistics, the best destinations to combine a twin centre safari and beach holiday is East Africa – Kenya and Tanzania. These countries both have beautiful coastlines but Tanzania is also home to some renowned islands such as Zanzibar, Pemba and Mafia. These islands, which sit off the eastern shoreline of Tanzania, have beautiful beaches, rich history and culture, and plenty of accommodation to choose from.
Safari destinations such as Zambia and Botswana are more difficult to combine with a beach trip because they are landlocked. That said, it is not impossible to add on a beach trip as you can jump on an international flight to get you to a beach destination within hours.
Where do I start?
Hopefully ths hasn't been to much of an information overload! The best way to get started would be to give us a call. Our small, specialist team will be able to explain logistics and options to you for your first safari, as well as answer any questions or queries you have - no matter how sillty they may sound. After a phone call, we will have an idea as to the sort of thing you are looking for (destination, price, accomodation type) which will help us put together an itinerary for you to look at. Our service is there to help the planning of your first safari fun and time-effective!
Call now on +44 1525 840 149
Monday, September 23, 2019